About Main Street
Church of Christ
Our Personnel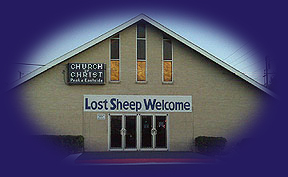 Our History
Our Personnel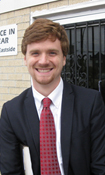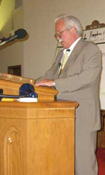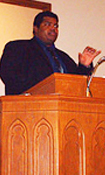 Evangelists
William Ralston (901)409-5936 - A graduate of Harding University, William moved from Memphis, TN to be part of our work, is our primary evangelist, and also evangelises thoughout the U.S. via various radio broadcasts.
Kelly Lawson (214) 824-4013 - Kelly has volunteered & served here 25 years. He has now retired as our primary evangelist, and evangelises the entire world through worldwide radio and the internet.
Eric Jenkins (469) 831-8392 - Eric has volunteered & served here 21 years.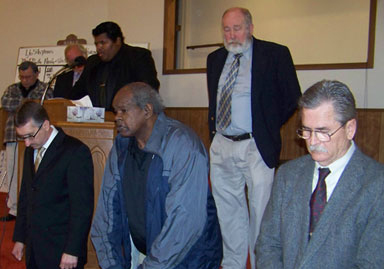 Trustees
of the Church and the property who oversee the evangelists and the work of the Church
Having no members qualified for the eldership, rather than a men's business or congregational meeting this congregation has chosen a representative form of government
Mike Squires
Jamie Rucker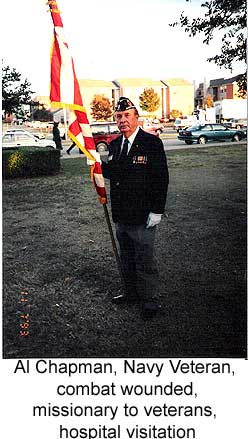 In Loving Memory...
Elders
Our Elders have died and gone to glory.
No members of the Main Street Church of Christ are qualified to be elders.
Do you desire the work? Fully Qualified? Come help shepherd this flock. Perfect for retired couples.
Church Office Secretaries
Victoria Williams is our office secretary and is responsible for the checkbook and donations. Victoria also serves as an accredited Baylor Hospital Chaplin.
Diana VanHooser serves as a volunteer secretary and is responsible for the church bulletin.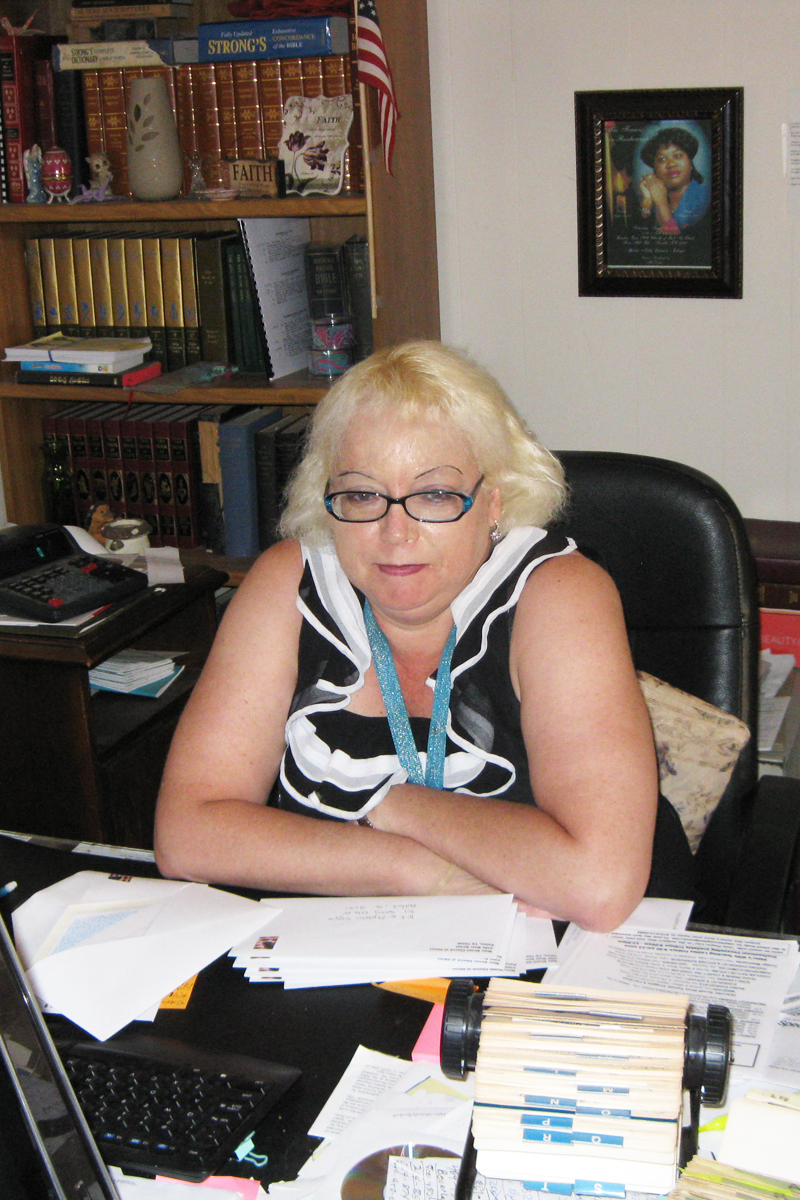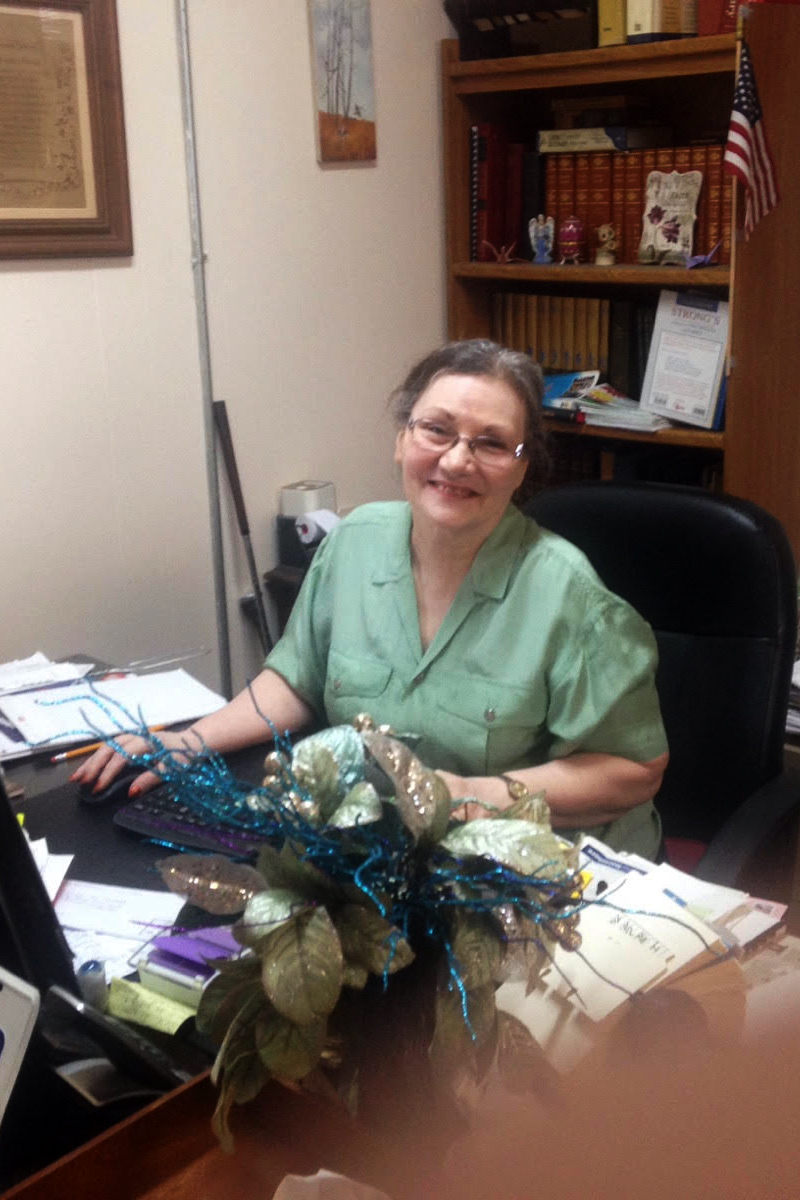 Texas Prison & Dallas County Jail
Eddie Frazier (214) 282-0518 - Eddie Frazier was set aside as Primary Texas Prison & Dallas County Jail Chaplain by the Main Street Congregation in 1998, and has since baptised over 20,000 souls
To donate to Brother Frazier's work, please contact him via phone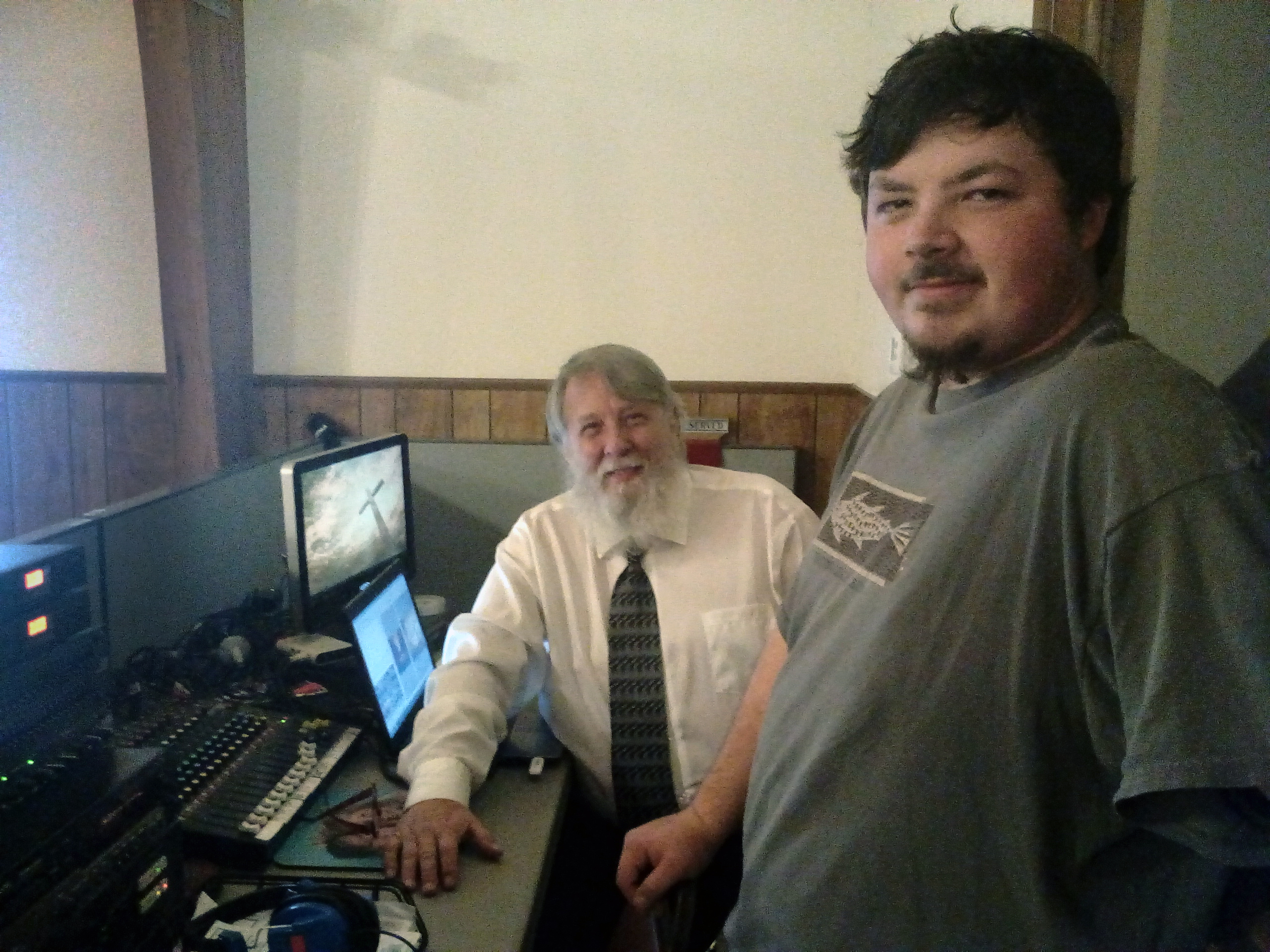 Audio/Visual Technicians
Joe Reynolds - Webmaster, audio/visual technician and videographer.
Bob Aguilar - I.T. support, audio/visual technician and videographer.
Our History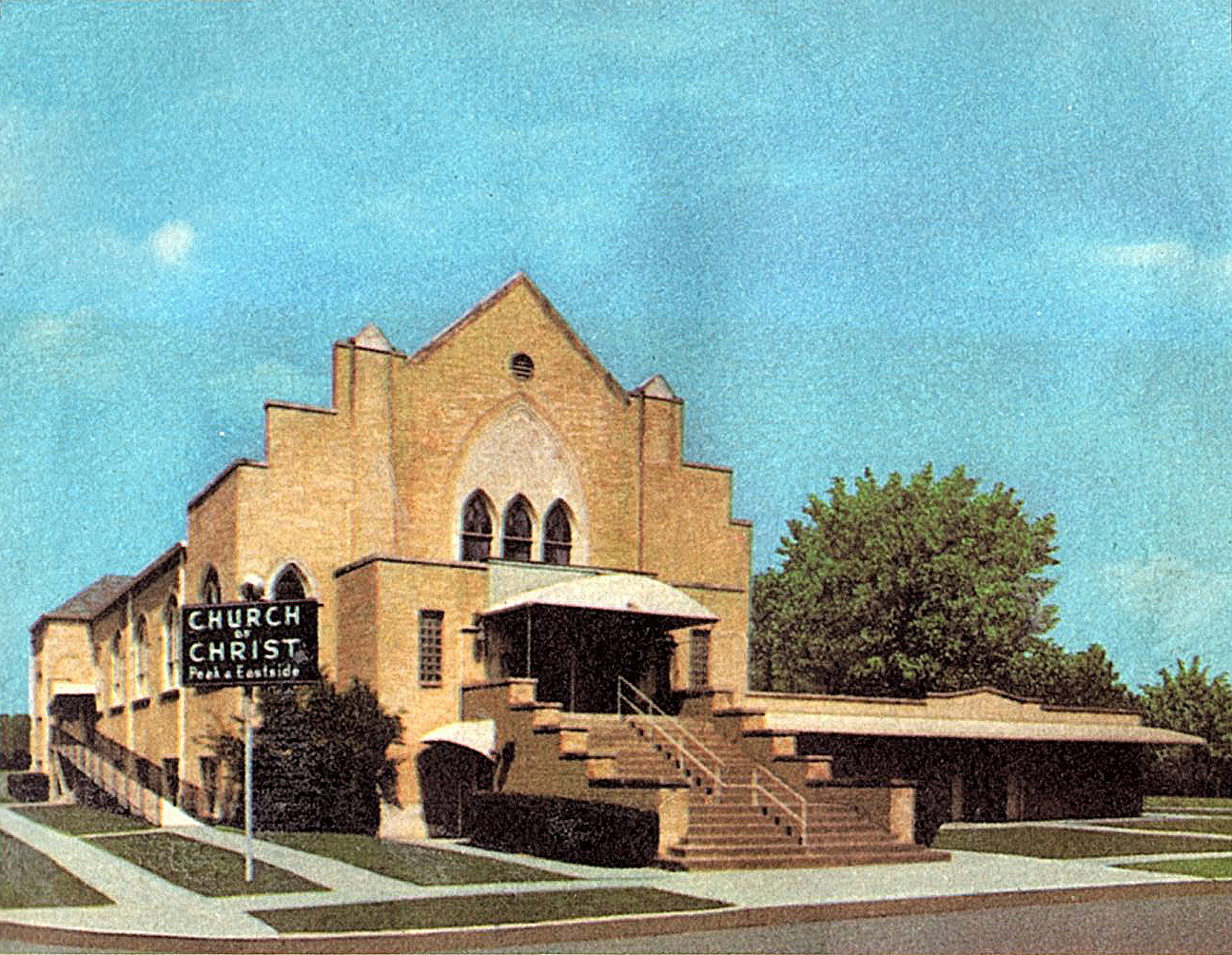 The Main Street Church of Christ, formerly known as the Peak and East Side Church of Christ, had it's humble beginnings as a house congregation on East Side Avenue around 1906 in what is now Old East Side Dallas. Over the following years the congregation erected several different buildings of worship, but the most well-remembered was the gothic style church completed in 1948. Still known as the Peak and East Side Church of Christ, this building served the congregation until 1981 when it burned down and was replaced by our current church building and re-named Main Street Church of Christ.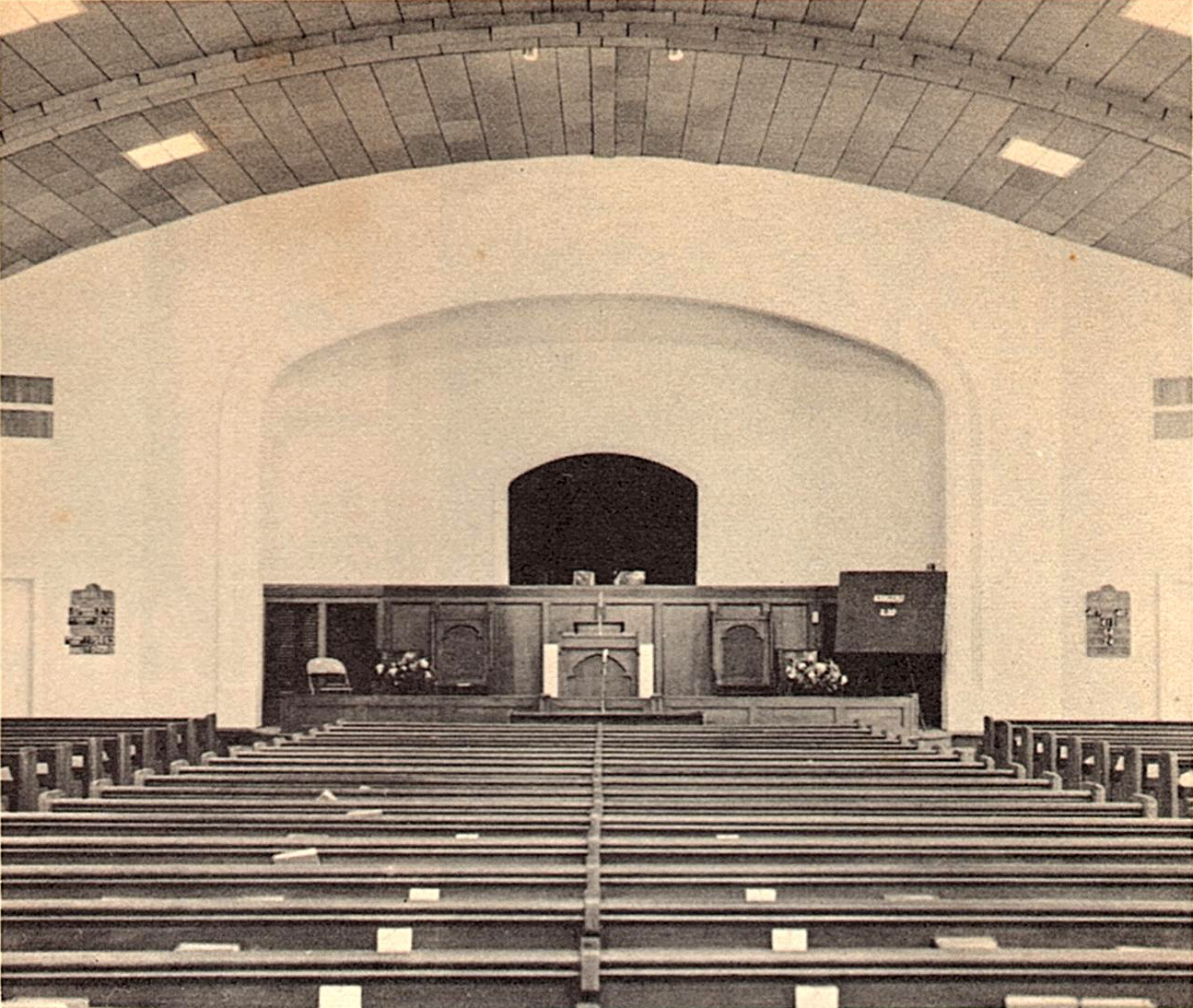 Famed country music singer Sonny James (the "Country Gentleman") was a member of the Peak and East Side Church in the 1950s, and Bonnie Parker (of "Bonnie and Clyde" notoriety) is said to have taught Sunday school there as a young lady.
Below is a detailed account of our early history as recalled in 1956 by former member Brother Frank Dunn, who served as preacher from 1949 to 1958. For a recounting of more recent events, go to Brother Kelly's page.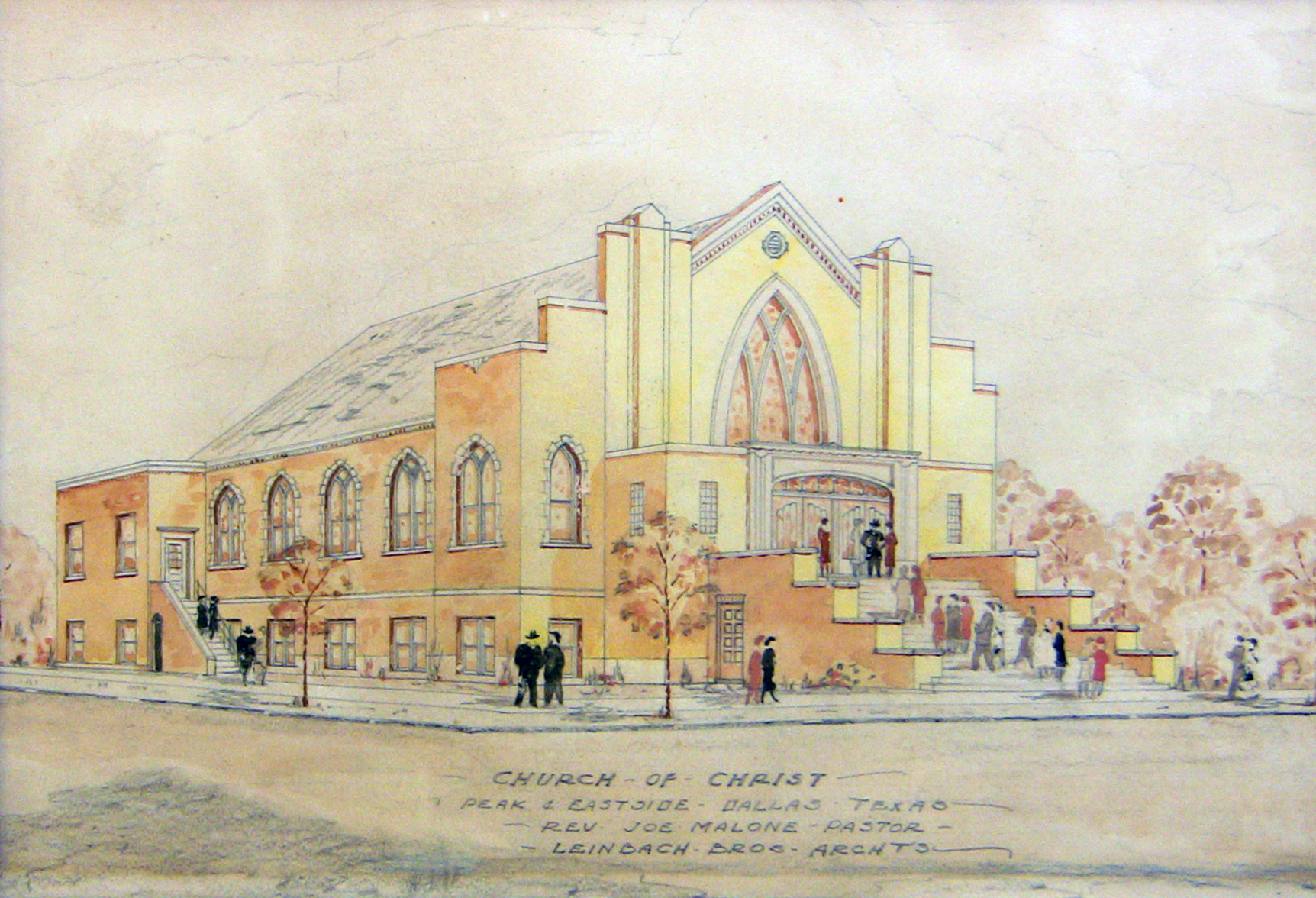 HISTORY OF THE PEAK AND EAST SIDE CHURCH OF CHRIST
By Frank J. Dunn - 1956
The need for a congregation in North Dallas was recognized before the turn of the century by several members of the Pearl and Bryan church, among whom were A. A. Alsup and William Barcus, both preachers; H. D. Gano, local attorney and teacher at Pearl and Bryan, and the J. T. Lynn family, in whose home services were held. In 1898 Will Sewell held a meeting in North Dallas, near his home, although the family had moved to Northeast Dallas. Several people were baptised, but no new congregation was established.
Later Joe S. Warlick conducted a meeting in Northeast Dallas at Caddo and Munger. Will Lipscomb, who was probably an elder at Pearl and Bryan at that time, encouraged the establishment of a new work. Lipscomb was principal of Dallas' only high school at that time.
About 1903, some of these same members, with others, began meeting on Washington Avenue, between San Jacinto and Bryan. John Rend, Sr., Charles Mausy and a Brother Skiles were elders. Emmett Bell, Hal Luck, a Bro. Phillips and a Bro. Widener were leaders. Bro. Widener did much work in South Dallas, also. Bro. and Sister T. B. McKee and their neighbor, Sister Southerland, also met with the others at Washington Avenue.
About 1906, a group began meeting in the T. B. McKee home at 4512 Eastside Ave. This was the beginning of the Peak and Eastside congregation. Besides the McKees, there were H. J. Luck, Toll Dodd, Emmett Bell, Sister Southerland and their families. A short time later Sister T. J. (Rebecca) Lynn and her children began meeting with them. Brother Lynn had died. The four children still live in Dallas, Moore, Claude, Miss May Lynn and Mrs. Walter Hodson. Moore Lynn is Dallas County Auditor.
Emmett Bell's brother, Samuel Albert Bell, preached the first sermon in the McKee home. (In 1930 while a teacher at Harding College. Bro. S. A. Bell baptised the writer, Frank J. Dunn). J. H. Armstrong, who was later president of Harding College, did the preaching in the first meeting which was conducted under a tent on the lot adjoining the McKee home.
The first building was a tabernacle erected about 1908 on Birch Street near Carroll. Lumber was bought and the work done principally by Brethren Bell, Luck and McKee. About 1910 a frame building was constructed on the north side of Main Street, between Main and Eastside. At that time a brother Barager from California did the first regular preaching and appointed Brethren McKee, Hearne and William Trimble as elders. A Brother Swinney also preached some.
The Washington Avenue church continued to meet for a few years, although several members transferred to the Main Street congregation after the Washington elders did away with Bible classes. When it would be reported that others had left them, Bro. Mauzy or Bro. Phillips would piously quote the scripture: "They went out from us because they were not of us." They also taught that the scriptures gave a set order of worship, frequently referring to the example of Christ and his disciples when they sang a hymn and went out. The Washington Avenue brethren varied the order of worship, however, by stopping for a farewell prayer. Despite these differences, peace existed between the two congregations, and after the Washington building later burned, the property was sold and the money given to the Main Street church.
About 1914, J. E. Blansett began working with the church, which was then known as Peak and Main and numbered about 35 members. Bro. Blansett housed his "Model-T" and roomed in a garage at the back of the meeting house. Toward the close of that year, B. D. Terry placed membership here. He was appointed elder in 1922. In 1917, the church had grown to about 100 members. That year the original building was moved to the back of the lot and an auditorium extension was built to the front of it, which seated 300. About that same time, the adjoining property, which included three residences on Eastside, was bought for $16,000.00. The church survived the great Influenza epidemic, continuing to hold services despite the City of Dallas ban of public assemblies. In 1925, a basement auditorium facing Eastside was completed at a cost of $11,000.00. The elders then were, B. D. Terry, Dr. E. V. Wood, and the late Eugene Couch, engineer for the City of Dallas, who drew the plans for the basement. Later Kenneth Davis, Sr. and Dr. Sam Pittman served as elders too. The W. B. Hardwick and F. A. Ellis families were also very active in the work. The frame building was used for classrooms until the new building was completed in 1940. For about five years around 1930, Mr. Myrtle Rowe conducted a fully accredited elementary Bible school there. She has been a missionary in Northern Rhodesia for several years.
G. C. Brewer preached in thefirst meeting in the basement in 1925, in which there were sixty-two responses. Other preachers who conducted meetings in the early years were Joe S. Warlick, A. O. Colley, John Lauderdale from St. Joe, L. S. White and R. H. Boll.
In 1934 the church divided over a premillenial question. J. E. Blansett, who was still preaching at Peak and Main, Dr. Wood, and about two hundred members who favored the doctrine withdrew to begin the Fair Park church, leaving something over 200 members at Peak and Eastside. This shock to the work, plus the post-depression financial stress, resulted in near bankruptcy for the church. E. H. Tackett helped to save the day by loaning the money to refinance the indebtedness.
Guy Click preached for a few months in 1934. He was followed by John O'Dowd, who preached for about three years. Early Arcenneaux served from 1937-1939, and Joe C. Malone from 1939 to 1949. Frank J. Dunn began in June 1949.
A new building of tile and brick was erected above the basement, in which the first services were conducted the second Sunday of August, 1948. There were about 400 members at the time. B. D. Terry and S. Thaddeus Bookout were the elders. B. H. Howe, W. H. Stone and Bro. Terry were the Trustees. The auditorium cost about $70,000. The next year it was airconditioned at a cost of $12,000.00. In 1954, the basement classrooms were remodeled and air conditioned at a cost of $7.000.00. Central heat was installed in 1955 at a cost of $1,100.00.
Additional lots on Main Street were purchased in August, 1955, at a cost of $40,000.00, on which a new building is to be erected. The Church now owns most of one city block in the most central location of any of the congregations in the city. Plans were drawn up for a ten-room educational building to be erected in 1956, at a cost of about $30,000.00 furnished.
The principle mission project is in Pretoria, South Africa, where we help to support Carl B. McCullough. The Peak and Eastside Church has contributed about $40,000.00 there during the past five years. The church was started in Pretoria by Don Gardner and Martelle Petty, who we fully supported until his death in December, 1954. We are also supporting John Wolfe in Mexico, C. B. Shropshire in Hillsboro, Oregon, Baylor Anglin in Harding, Pennsylvania and others. The total mission work planned for 1955 was $16,950.00 or 32% of the budget.
During the past six and one-half years there have been 1,538 responses to the invitation, including 376 baptisms. Meetings have been conducted by: Perry Cotham, B. W. McMillan, L. R. Wilson, Burton Coffman, I. A. Douthitt, Truman Spring, G. C. Brewer, Homer Reeves, Claude Guild, Homer Hailey, L. D. Webb, James Medford and two by Bro. Dunn.