A' Cappella Singing
"Singing and making melody in your heart to the Lord"
All of the audio files on this page are in MP3 format.
Some devices can't play MP3 files. To listen to WMA files, Please Click Here.
Broadcasting Worldwide Every Day of the Week!
In addition to our eight shortwave broadcasts every Sunday, we are now heard
twice every weekday and twice on Saturday!
For AM broadcast and worldwide shortwave info, please check our
Worldwide Radio
page.
Click Here to be added to our Prayer List
(or send email to mainstreetcoc@att.net)
A' Cappella means "in church style". This is how the early church sang & made melody in their hearts to the Lord before the Church at Rome was established. We offer you this beautiful A' Cappella singing which is 4-part vocal harmony without musical instruments so that you can hear what we believe singing in the Spirit in Heaven is surely like!
Songbirds
Our own Diana VanHooser and Abigail Walters sing "He Leadeth Me", Beulah Land, and "I'll Fly Away"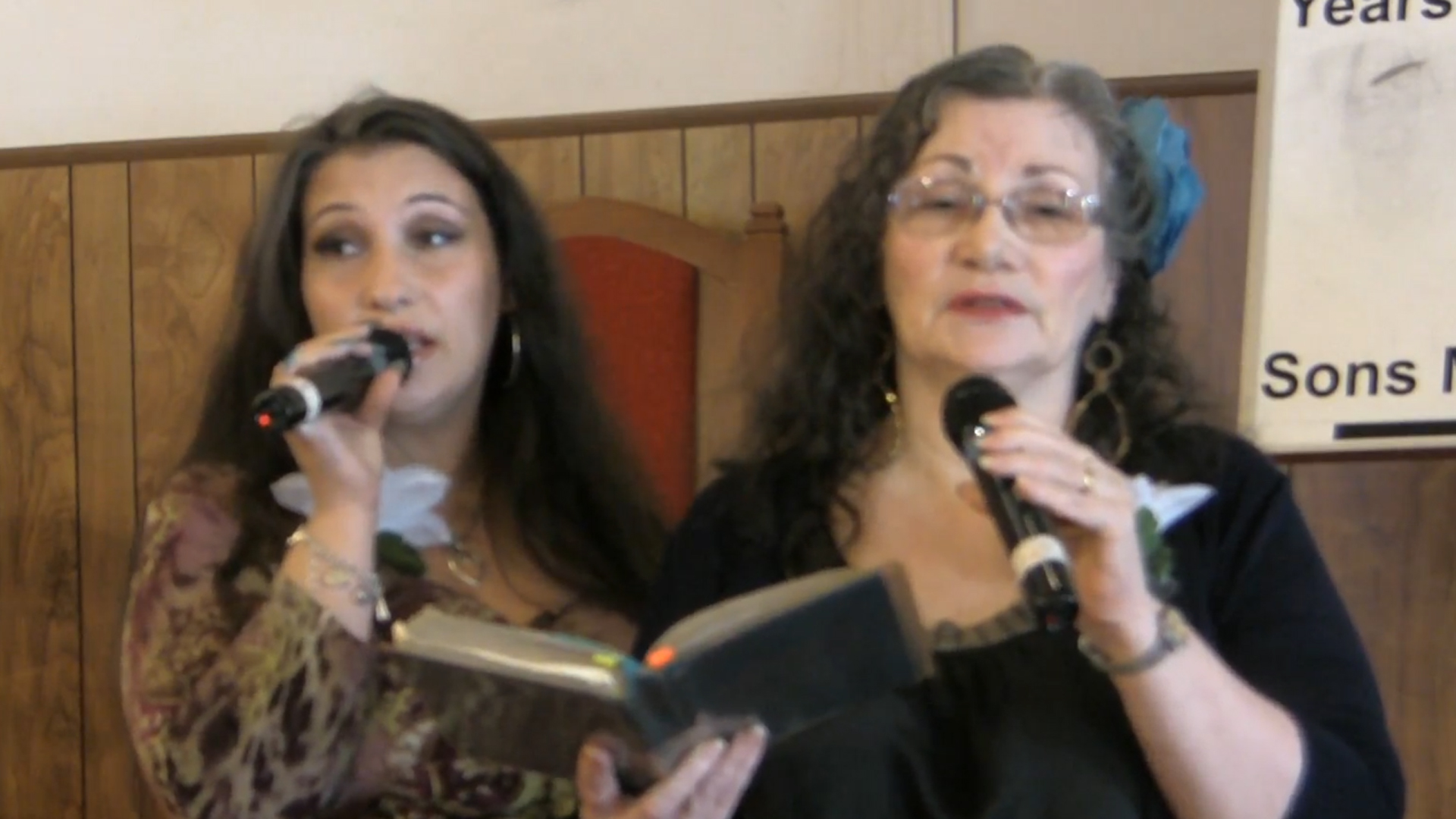 Radio Broadcast Songs
These are songs from our radio broadcasts of previous years. Between every song is a verse from the New Testament about A' Cappella singing.
Learn A' Cappella Singing
by singing the shaped notes
Learn to Sing A' Cappella Style

Audio Lesson - A' Cappella Singing

Written Lesson on A' Cappella Singing
Messianic Jews
Learn to sing the Shema to tune of Alleluia
We sing the first 4 verses of Alleluia in English & repeat verse 1 twice while
singing the Shema in Hebrew.
She-ma, yis-ra-el, Adonai
E-lo-hey-nu, Adonai, e-had
Ba-ru-kh, shem, ke-vod
Mali-hu-to, le-O'lam, va-ed
Interpretation - Hear O' Israel the Lord our God is one Lord. Blessed be the Name of His glorious Kingdom for all eternity.
The Churches of Christ are those autonomous congregations you read about in Romans 16:16. Primitive Christianity - First Century - Pre-Catholic & Pre-Protestant - Bible Believing Christians. We invite you to study the following series on the Kingdom of God & the Churches of Christ We believe the Scriptures alone are to be our guide to Faith & Practice.