We gather Sunday morning for a fellowship meal where we feed about 400 poor & senior citizens the best meal they will get all week.
Currently we are serving about 150 in the building, plus around 100 go-to plates are taken to sick and shut-ins.
We also feed about 150 "buggy & street people" who won't sober up and come to church out the kitchen window.

Click Here to be added to our Prayer List
(or send email to mainstreetcoc@att.net)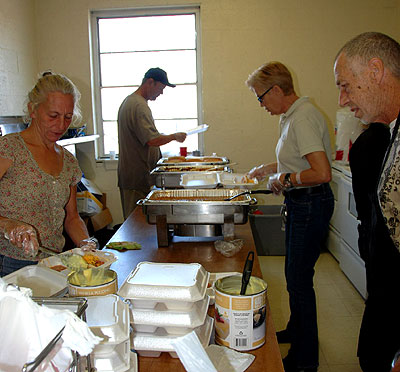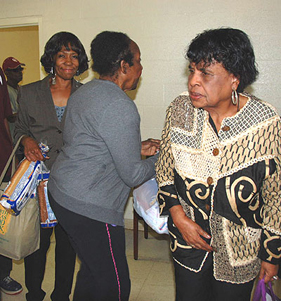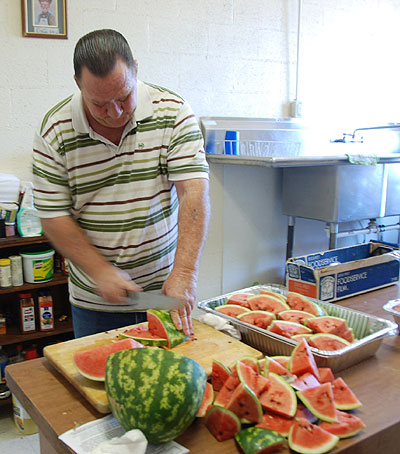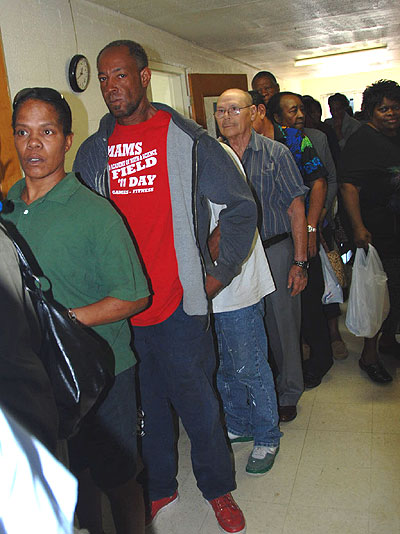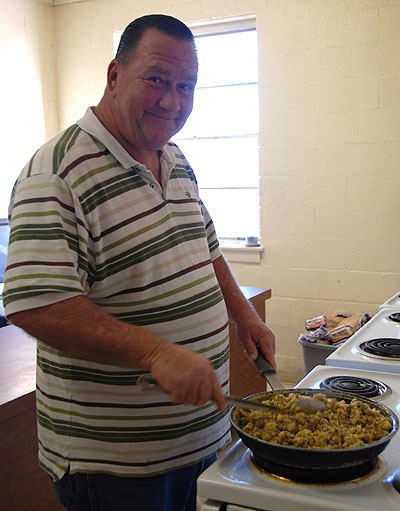 THANK YOU AT OAK LAWN
for the
Refrigerator, Stove & Freezer
at cost!
Because of your generosity we are able to feed many!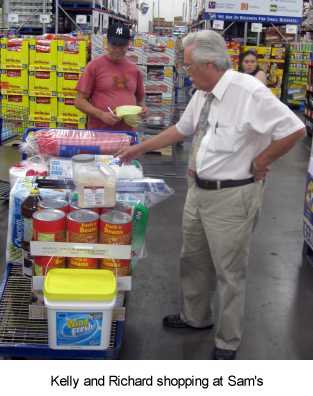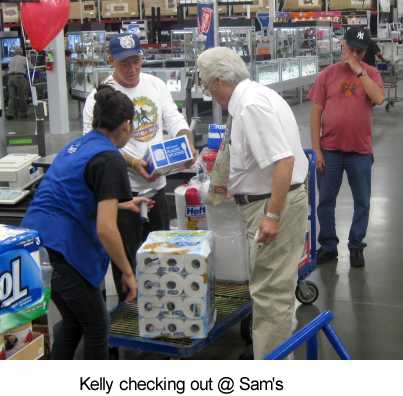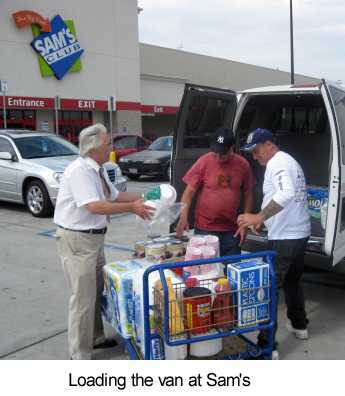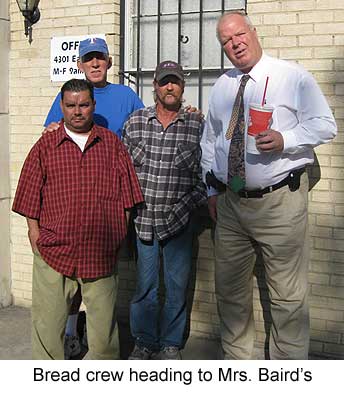 Thy Daily Bread
Four Van Loads of Bread, Sweets & Cake Given to the Poor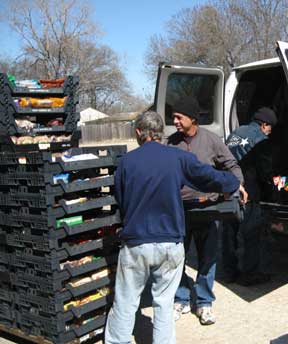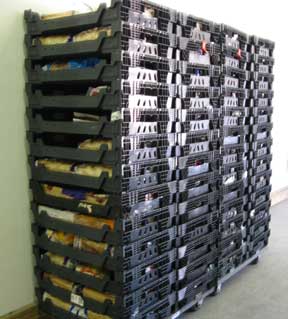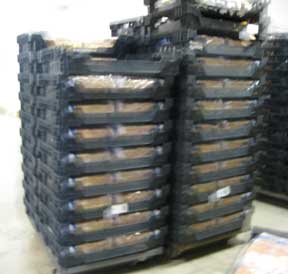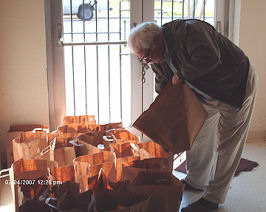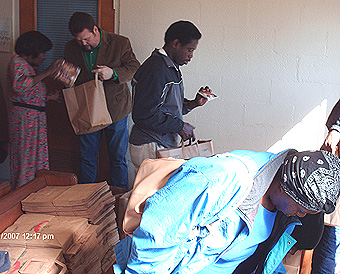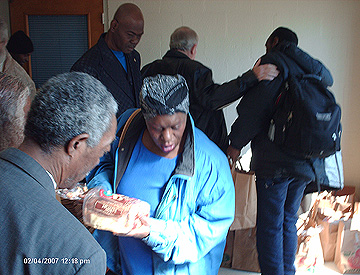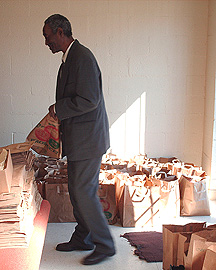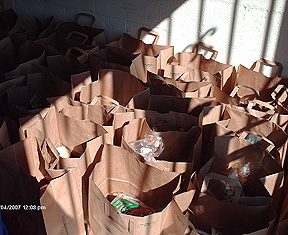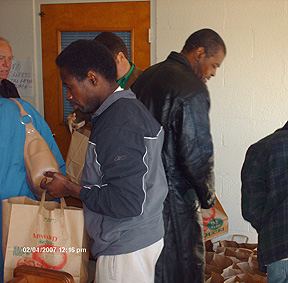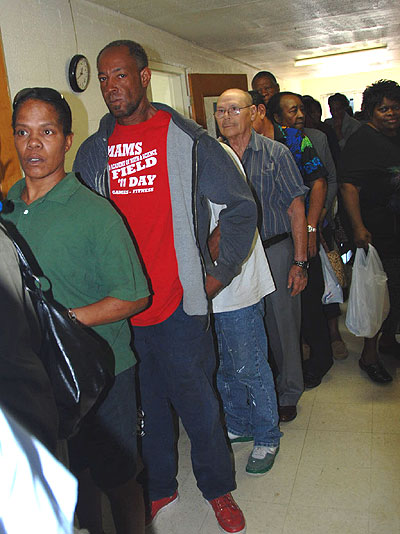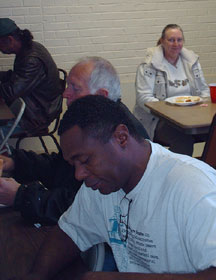 FEEDING THE POOR
Sunday:
Coffee & Donuts 8 am before Sunday school
300
Breakfast Burritos 9:00 am - 10:30am
250
Lunches in the fellowship hall @ 12:30 pm
225
To-go plates for sick & shut-ins
150
Homeless Street People out Kitchen Window
100
Monday:
Closed
Tuesday:
Coffee, Donuts, or Sweet Rolls 9 am - 10 am
100
Salami Sandwiches or hot soup 11 am - 12
250
Wednesday:
Coffee, Donuts, or Sweet Rolls 9 am - 10 am
100
Salami sandwiches or hot soup 11 am - 12
250
Wednesday Night Supper before Bible Study
75
Thursday:
Coffee, Donuts, or Sweet Rolls 9 am - 10 am
100
Salami sandwiches or hot soup 11 am - 12
250
Friday:
Coffee, Donuts, or Sweet Rolls 9 am - 10 am
100
Salami sandwiches or hot soup 11 am - 12
250

Total Meals Served Per Week.........2,850
Each Week: 4 Van Loads of Bread, Sweets, & Cakes
Servers always needed Sundays @ 11am